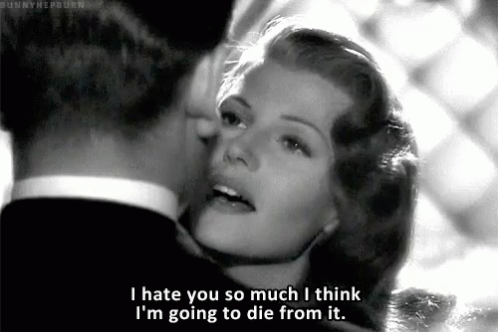 **I do not own any of the images**
*Thank you to NetGalley and Entangled Publishing for providing me with an advanced copy of the e-book which I voluntarily read and am reviewing. This review is based on thoughts and opinions that are strictly my own. Any spoilers are not done on purpose.
Author: Pintip Dunn
Publication Date: August 18, 2020
Copyright: 2020
Category and Genre: Young Adult; Contemporary Romance; #ownvoices
Official summary (from Entangled Teen):
The Tech sisters don't date in high school. Not because they're not asked. Not because they're not interested. Not even because no one can pronounce their long, Thai last name—hence the shortened, awkward moniker. But simply because they're not allowed.
Until now.
In a move that other Asian American girls know all too well, six months after the older Tech twins got to college, their parents asked, "Why aren't you engaged yet?" The sisters retaliated by vowing that they won't marry for ten (maybe even twenty!) years, not until they've had lots of the dating practice that they didn't get in high school.
In a shocking war on the status quo, her parents now insist that their youngest daughter, Orrawin (aka "Winnie"), must practice fake dating in high school. Under their watchful eyes, of course—and organized based on their favorite rom-coms. 'Cause that won't end in disaster.
The first candidate? The son of their longtime friends, Mat Songsomboon—arrogant, infuriating, and way too good-looking. Winnie's known him since they were toddlers throwing sticky rice balls at each other. And her parents love him.
If only he weren't her sworn enemy.
1.) Perspective/Narrative Voice
The story is told from Winnie's point-of-view. Her voice is relatable, humorous at times, and easy to believe as that of a teenage girl's. All this, along with its conversational tone, help the story flow consistently and make the pages go right by.
Score: 5/5
2.) Characters (this is not a comprehensive list)
Winnie: The book's protagonist, she is relatable, funny, and super likable. Generally, her character feels well fleshed out and three-dimensional. She's similar to a lot of YA contemporary main characters who are girls, in that she has one of those "every other girl around me is prettier/I'm so plain and regular/I know nothing about makeup/etc." mindsets. While it isn't at all heavy-handed and is a very realistic mindset for a teenage girl to have, I kind of wish she were a bit more confident in herself. It would've been a breath of fresh air in this genre. Again though, I know it's a realistic mindset and it's mainly my personal desire for more confident heroines coming through.
Ari and Bunny: They are Winnie's older (twin) sisters and I absolutely adore the bond between all three of them! It's great to see that while Winnie is jealous of them at times, she's still very much their biggest fan and they are equally hers.
Winnie's Parents: Both are overprotective but their love for their daughters really comes through and they have their own distinct personalities. Winnie's dad is so funny at times in his cluelessness that sometimes leads to awkward situations. There's one particular scene with him that had me actually laughing aloud (I think it'll be clear which, once you read it).
Kavya: Winnie's best friend, she has such a fun and supportive personality and I love that for Winnie. She reminds me of a lot of best friends you come across in contemporary YA but I don't consider it a bad thing because it's the kind I love.
Mat: He reminds me of the kinds of YA contemporary romance love interests we're seeing a lot of, in that he's popular + confident without being an actual jerk/mean and he's quite sweet at times (think: Peter Kavinsky). The romantic tension between he and Winnie is so palpable and offers some slowburn (which I looooovvveeeee). More love interests like him please!
Taran: This character feels a bit shaky at times. In some moments, he seems like a genuine and decent person who make mistakes once in a while, but in other moments, he'll do something that feels like the reader is supposed to view him in a much more negative light.
Score: 4.8/5 (.2 of a point off partly due to Winnie's and Taran's characterizations)
3.) Plot/Storyline
As far as plot goes, the whole friends-to-ex-friends-to-maybe-more concept/trope isn't new, but it is beloved for a reason and is handled well here. The tension/conflict between the characters is realistic enough, though it does fall a little into the "this could probably be fixed/avoided with some communication but we move…." (not to the point of being annoying to me though).
Score: 4.5/5 (.5 of a point off because it wasn't the most original but had some unique elements going for it)
4.) Setting/Worldbuilding
While we may not read contemporary romance for in-depth worldbuilding, every novel requires some level of world-building. There are a lot of really clear and strong descriptions but to me, the neighborhood/town that the story takes place in doesn't feel expansive to feel like a real and concrete place/area.
Score: 4.5/5 (.5 of a point off because I would've liked a better sense of the physical setting, not just a some rooms/areas here and there)
5.) Ending
The ending is pretty much to be expected but it's really sweet to read and left me so happy!
Score: 5/5
Miscellaneous:
-The story incorporates Thai-American culture through clothing, language, and food. As I'm not Thai-American, I can't speak on how well this is handled (as mentioned before, this is #ownvoices), but I love how it's handle in a way that doesn't feel forced. There's so much attention paid/description given to the different foods and it was GREAT (even if the dishes were unfamiliar at times)!!
-How gorgeous is the cover???!!!
Overall Score: 23.8/25
This was such a fun and lighthearted read with a romance that was easy to root for. If you love YA contemporary romance, you'll likely love this story as well!
Learn more about this book here!